Policía Nacional de Colombia – Aviación Policial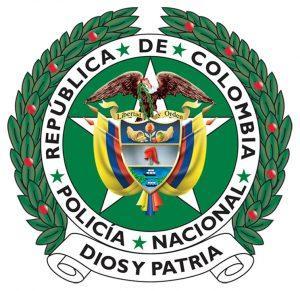 The Colombian Police can trace their origins back to 1891 when it was established as a direct report to the Governor of Cundinamarca and the Mayor of Bogota.  In 1915, government statute defined the mission of the police to preserve public tranquillity. The organisation was divided into three groups:
Surveillance and security
Civil guard of gendarmerie (principally mail and prisons)
Judicial police
In addition, the police now reported to the General Command of the Armed Forces (today the Ministry of Defence).
In 1995, a Plan for Cultural Transformation and Institutional Improvement was introduced in Colombia and this resulted in a step change improvement in the competence and efficiency of the police.  The mission today is stated as maintaining the conditions necessary for the exercise of public rights and freedoms and to ensure that the inhabitants of Colombia live in peace.
Aviación Policial
In 1965, under Major General Saulo Gil Ramírez Sendoya, the National Police imported two Cessna 206 and one 441 aircraft, with which the air operations of the PNC started.
In 1973, under Major General Henry García Bohórquez, through Resolution No. 100 of 1973, the Air Transport Section, part of the Administrative Branch was born. Later, on 6 March 1979, through Resolution No. 001 it become known as "Grupo de Transporte Aéreo de la Policía Nacional" ("Air Transport Group of the National Police").
In 1981, in view of the serious threat of drug trafficking, the Policía Nacional de Colombia started the Servicio Especiali­zado de Antinarcóticos (a service specialised in anti-narcotics).
Today the Colombian Police operates the largest police air fleet in South America.  The police's aviation force, Aérea de Aviación (ARAVI), headquartered at Bogotá 's El Dorado, operates under the command of the Direcciòn Anti-Narcòticos (DIRAN) (Counter-narcotics Directorate).   In addition to counter-narcotics missions, the police use U.S. government-supported assets for humanitarian missions, targeted intelligence gathering, anti-terrorism, anti-kidnapping, high value target, and public order missions.
The fleet has been acquired both through direct procurement and also seizure of assets used by drug carriers.
Apart from the Colombian owned aircraft, the US Department of State runs the Aerial Eradication Program (EAP) under the Plan Colombia.  Coca and poppy fields are sprayed by Air Tractor AT-802s supported by Cessna 208s.  Colombian operated helicopters provide necessary Search and Rescue and gunship support during eradication missions which obviously can be quite dangerous.  These missions have been highly successful and have resulted in a massive reduction in crops and have forced the drug producers to move operations into neighbouring countries.
Bases
There are five permanent bases operated as follows:
Compania Aérea Bogotá – El Dorado                               Fixed wing
Compania Aérea Guaymaral                                               UH-1H-II / UH-60
Compania Aérea Tulua                                                         Bell 212 / UH-1H-II
Compania Aérea Santa Marta                                             Bell 212
Escuela de Entrenamiento de Aviacion – Mariquita     Bell 206 / Ce 152/172 UH-1H-II
El Dorado, Guaymaral and Mariquita are the main police aviation bases, the latter also housing the police's own aviation school.  There are many other police aviation forward operating locations but they are not always active.
Mission
Contribuir con las metas institucionales alineadas con las políticas de gobierno, a través de una planeación eficiente, eficaz y efectiva en las diferentes misiones aéreas que cumple el área de Aviación Policial, orientadas a mantener la paz, la tranquilidad, los derechos y libertades públicas, mediante el Modelo de Convivencia y Seguridad Ciudadana, logrando una sinergia con las demás unidades de la Policía Nacional e instituciones.
Translated in English the mission can be described as follows; Contribute to institutional goals aligned with government policies, through efficient and effective planning in the different air missions in the area of Police Aviation, aimed at maintaining peace, tranquillity, public rights and freedoms. Using the model of coexistence and public security, achieving a synergy with the other units of the National Police and institutions.